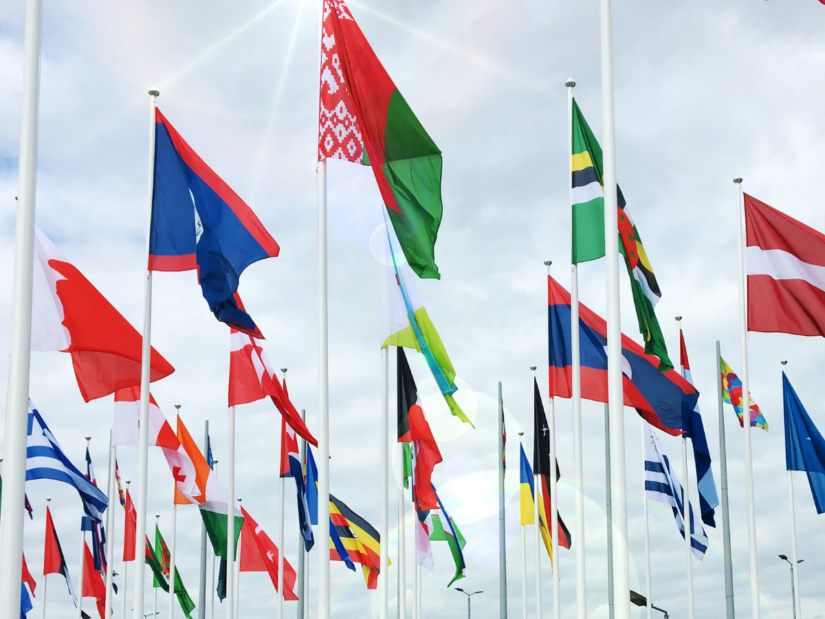 Photo © Vladislav Klapin
The UNESCO Convention on the Protection and Promotion of the Diversity of Cultural Expressions entered into force on 18 March 2007
The Convention
Recognizes the specific nature of cultural goods and services as carriers of identity, values and meaning;
Reaffirms the sovereign right of States to develop cultural policies, while ensuring the free flow of ideas and works;
Redefines new modalities for international cooperation, the cornerstone of the Convention;
Aims to create the conditions for cultures to flourish and interact freely in ways that enrich each other;
Gives a major role to civil society in the implementation of the Convention.
States Parties that have ratified the Convention
Strive, on the one hand, to foster and promote the creation, production, dissemination and distribution of cultural expressions and, on the other hand, to guarantee access for their citizens to the various cultural expressions of their territory as well as those of other countries of the world;
Recognize the fundamental role of civil society in encouraging its active participation in the efforts of Parties to achieve the objectives of the Convention (Article 11);
Respect their commitment and act consistently when signing new free trade agreements (Articles 20 and 21);
Ensure information sharing and transparency by providing, in their reports to UNESCO, appropriate information on measures taken to protect and promote the diversity of cultural expressions;
Promote public understanding of the importance of the diversity of cultural expressions through education and awareness-raising programmes;
Integrate culture into sustainable development and strengthen international cooperation for developing countries through several means, for example: strengthening their cultural industries, strengthening their capacities in the development and implementation of cultural policies, technology transfer, financial support, and preferential treatment of their artists and other cultural professionals as well as their cultural goods and services.
The Convention's monitoring bodies
The Conference of Parties, composed of the signatory States, is the sovereign and plenary body of the Convention. States are required to meet every two years. In June 2007, the Conference of the Parties took place for the first time in Paris after the entry into force of the Convention on 18 March 2007. This Conference made it possible, in particular, to appoint the Intergovernmental Committee of the Convention composed of 24 delegates. The next Conference will be held in March 2009.
The Intergovernmental Committee is responsible for promoting the objectives of the Convention and for encouraging and monitoring its implementation in a spirit of transparency and vigilance. In December 2007, the Committee met for the first time in Ottawa to launch the implementation of the Convention. Four meetings followed, during which the Committee discussed the two main objectives of the Convention, namely international cooperation in favour of developing countries and the involvement of civil society in the implementation process of the Convention.
To date, 145 UNESCO Member States have ratified the Convention.
Convention on the Protection and Promotion of the Diversity of Cultural Expressions
Convention
UNESCO
20 October 2005
Diversity of Cultural Expressions
2005