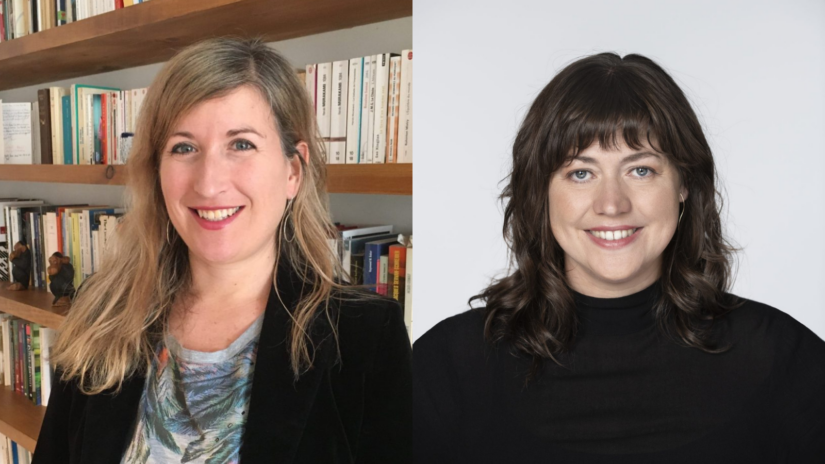 Montreal, July 8, 2022 – After four years of loyal service, Nathalie Guay will be leaving the General Secretariat of the International Federation of Coalitions for Cultural Diversity (IFCCD) on July 8 to take on new duties. The IFCCD is pleased to announce the appointment of Marie-Julie Desrochers as her successor.
"It is with great sadness that the members of the Federation learned of the departure of Nathalie Guay, who has revitalized the IFCCD so that it can continue to play a leading role in the protection and promotion of the diversity of cultural expressions," said Beat Santschi, President of the IFCCD. "Thanks to her excellent work and the various projects that have been carried out during her mandate, the Federation remains a major spokesperson for civil society at UNESCO and with various international cultural bodies and organizations. We thank her warmly and wish her the best for the future," he added.
Marie-Julie Desrochers will take office on August 22. The Federation's Board of Directors is very pleased to be able to count on her experience and recognized skills to coordinate the efforts of civil society in the face of the challenges that lie ahead, particularly that of protecting the diversity of cultural expressions in the digital environment.
Marie-Julie Desrochers began her career at the Association québécoise de l'industrie du disque, du spectacle et de la vidéo (ADISQ) in 2004 and has held the position of Director of Institutional Affairs and Research since 2019. In this capacity, she is responsible for files related to music industry financing, regulatory affairs and public policy, in addition to conducting various research projects and developing digital projects related to the marketing and discoverability of Quebec sound recordings and entertainment.
She has served on various committees and coalitions, including the Performing Arts Attendance Working Group and the Advisory Committee of the Observatoire de la Culture et des Communications du Québec (OCCQ). She has been responsible for an industry watch on the development of new business models, initiatives and global trends related to the digital universe and music. She holds a master's degree in literary studies, a bachelor's degree in French-language literature and a diploma in Media Art and Technology.
Change at the head of the IFCCD General Secretariat